Curriculum Resources Available
We have a limited supply of desktop resources and charts for sale. Call (814) 887-5512 with questions or to order.
SAS and Keystone Exam Flip Charts:
These charts are desktop reference tools for grades K–8 for ELA and math and high school Keystone Exam subject areas.
Cost: $20 plus 10% shipping and handling fee. Price is per flip chart per grade level and/or Keystone Exam area.
Contact Cindy Murphy to order.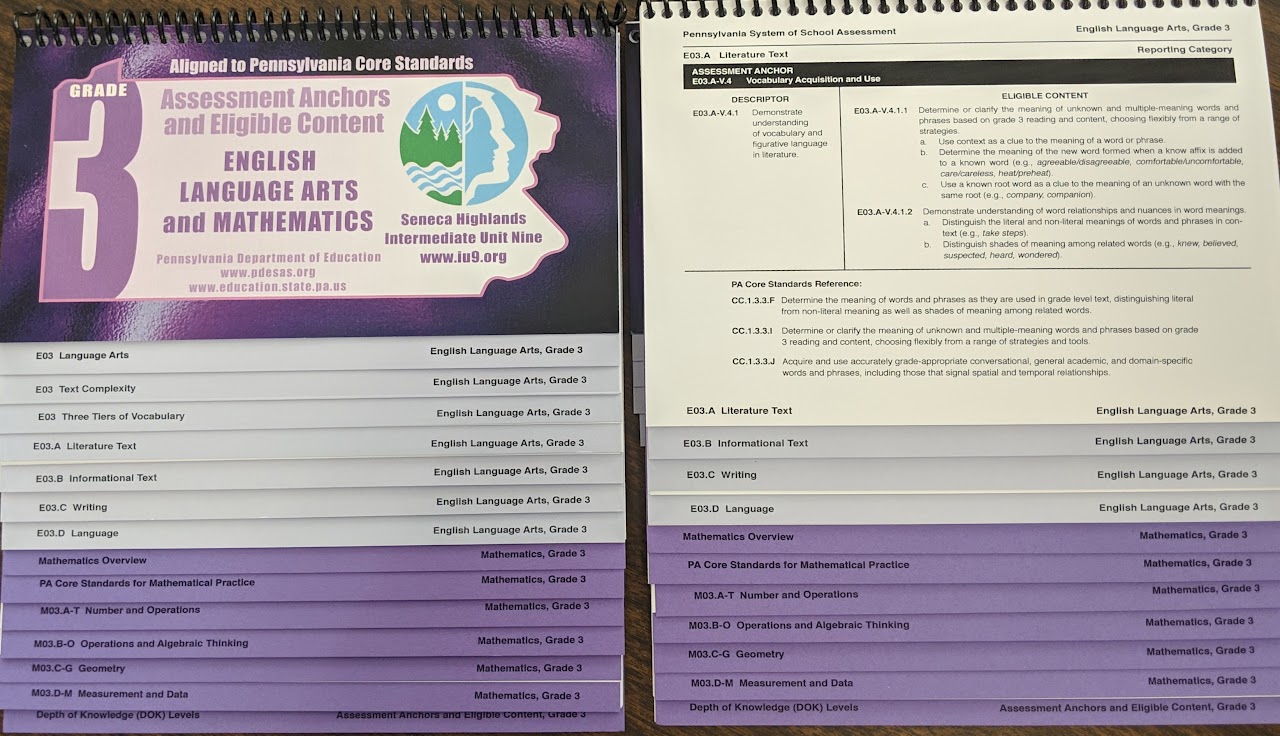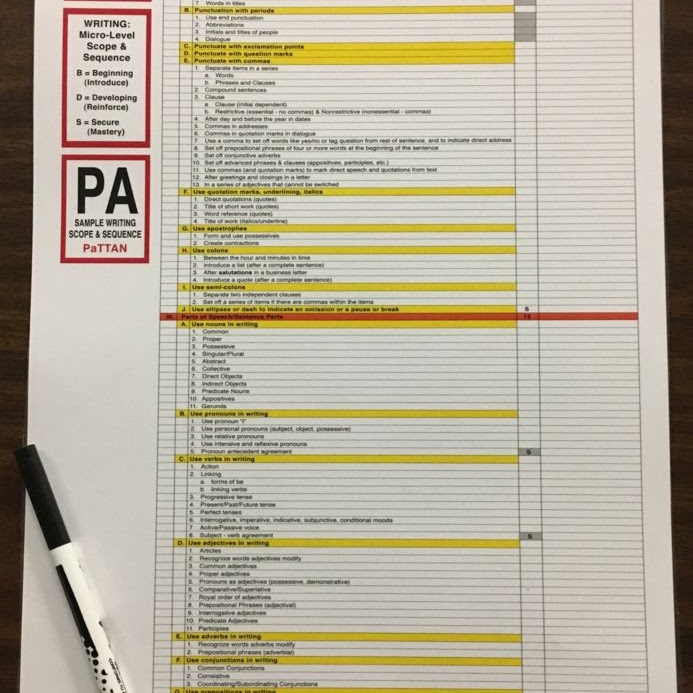 Scope and Sequence Charts:
We have a limited number of 11" x 17" double-sided laminated charts developed by PaTTAN. With a different chart for each grade, these charts will help teachers see the road ahead as they plan their writing curriculum.
Cost: $18 plus shipping for the entire set or individual charts at $1.50 each plus shipping.
Contact Terry Spencer to order.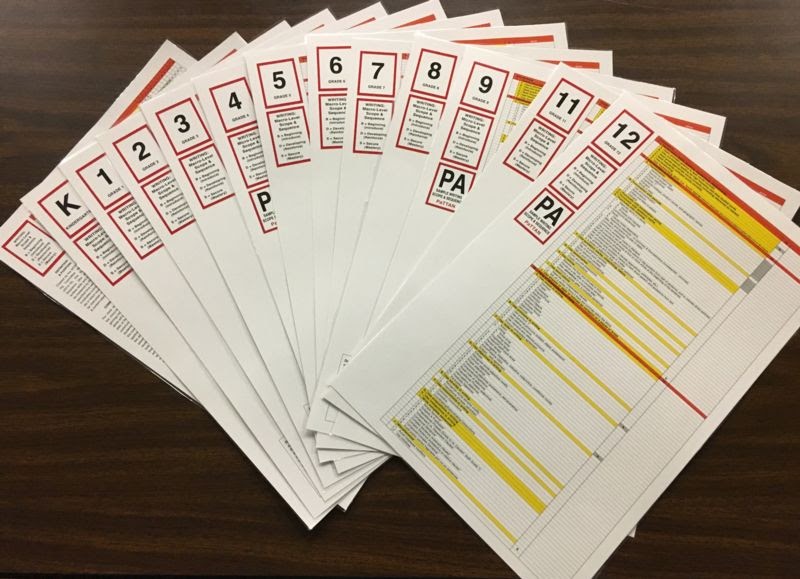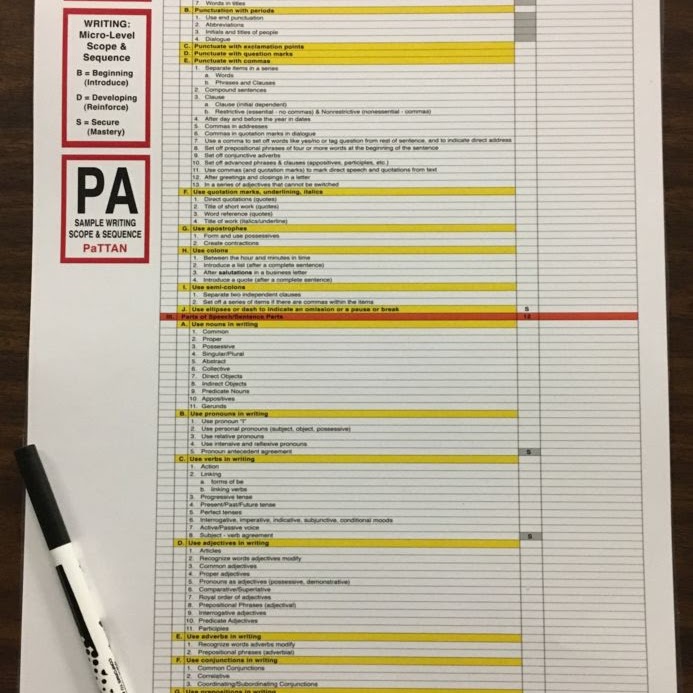 PA Core Standards Book:
This condensed teacher-friendly version of the PA Core Standards is a must for any special education teacher.  Spanning all 12 years of school standards, teachers will find this spiral bound guide helpful in their planning.  Developed by Project Max Application Activity with Amy Jacobs, Internal Coach, and Susie Nussbaum, External Coach.
Cost: $5 plus shipping
Contact Terry Spencer to order.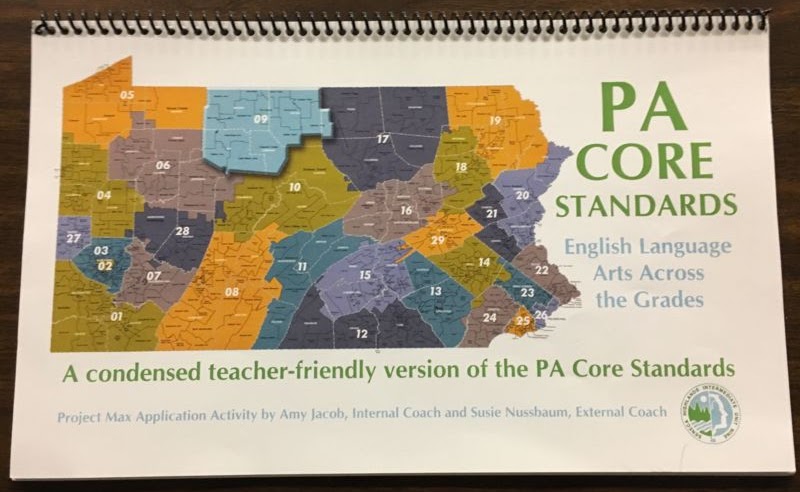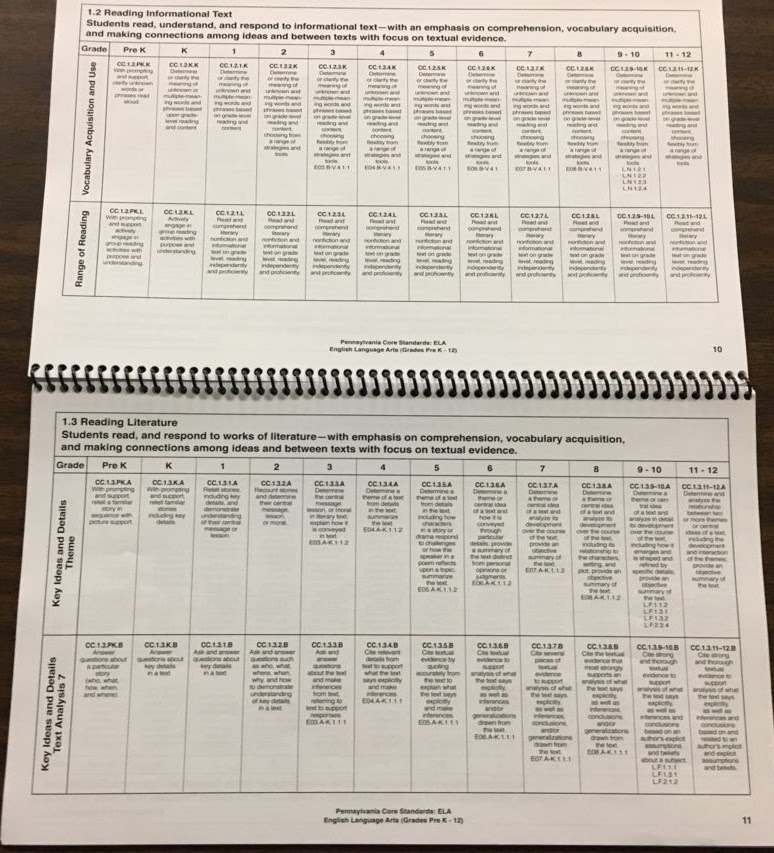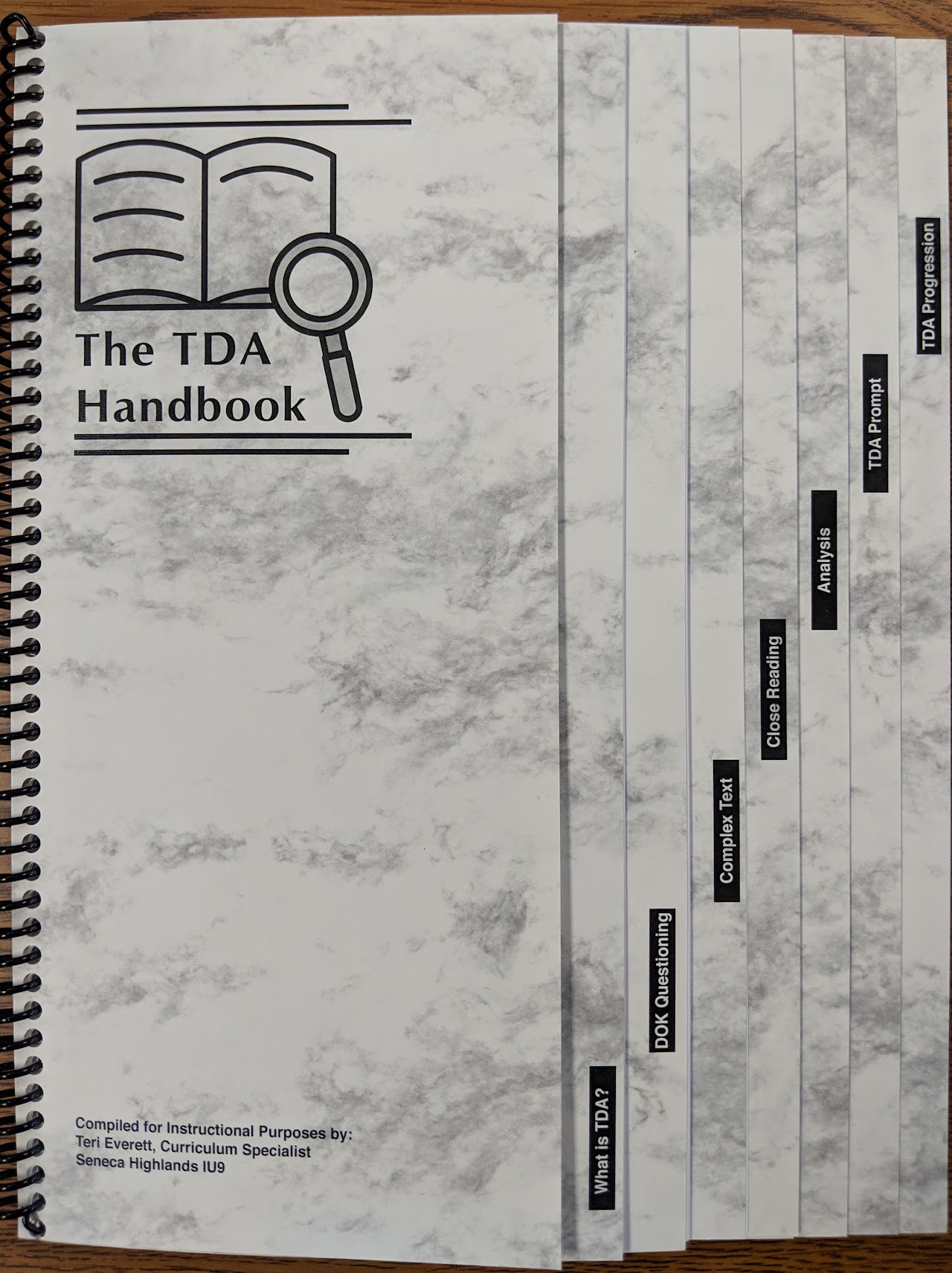 IU9 TDA Handbook:
This resource guides teachers in creating TDA prompts, implementing strategies, and in understanding the process to teach analysis. The TDA Handbook also contains TDA learning progressions to assist teachers with the differentiation of instruction for the individual and class success in writing a TDA response. The handbook includes tabs for teachers to quickly find the instructional components.
Cost: $15 plus a 10% shipping and handling fee
Order the TDA Handbook.
Eligible Content Placemats:
Standards-Anchors-Eligible Content placemats are a great tool for all teachers to use while lesson planning to ensure lessons align with SAS. These laminated, placemat-style charts are available as follows:
Prekindergarten through grade two

Grades 3–8


ELA, Math Anchors, and eligible content
Keystone Literature Anchors and eligible content.
Cost: $2 plus a 10% shipping and handling fee. Price is per laminated sheet (some grade levels have more than one sheet depending on the number of eligible content areas).
Order yours now. Questions? Contact Cindy Murphy.